Learn More About Human & Animal Violence
Education and Support Resources
If you have an emergency, dial 911. To report domestic violence,
animal abuse or child abuse use the resources provided below.
Social Services and Support For Human Abuse

Elizabeth Freeman Center
24-Hour Hotlines and support for Berkshire area residents suffering from Sexual Assault and Domestic Violence.
The 24/7 hotline numbers are 413-499-2425 or 1-866-401-2425
Brochure for SafePet Foster Program



Massachusetts Department of Children and Families
Western Regional Office - Springfield, MA 01103 - (413) 452-3350
Pittsfield Area Office, 53 Eagle Street, 2nd Floor, Pittsfield, MA 01201, (413) 236-1800

The Brien Center for Mental Health & Substance Abuse Services
A private, not-for-profit corporation that operates a network of comprehensive and integrated community mental health and substance abuse services in Berkshire county Massachusetts.

Elder Services of Berkshire County
Provides a wide range of services to local senior citizens. They have programs in place that help seniors to maintain their independence and remain in their own homes. For those who either choose or are unable to live alone, Elder Services offers a variety of specialized housing programs. They provide protective services for seniors who are victims of abuse. The Ombudsman Program oversees nursing and rest homes and investigates complaints filed by the residents of those institutions.


Other Resources

Berkshire Humane Society
Operates a full-service animal shelter serving western Massachusetts and nearby areas of New York, Vermont, and Connecticut. The shelter is open-admission, which means surrendered animals are always accepted.

FIREPAW (Foundation for Interdisciplinary Research & Education Promoting Animal Welfare)
A nonprofit organization dedicated to promoting animal welfare through research and education. Included among these efforts are the development and execution of research projects and educational programs designed to reduce the levels of abuse, abandonment, neglect and overpopulation of companion animals.

National Link Coalition
A new organization created from the National Town Meeting on the Link that HAVEN partners attended (see June 2008). The Latham Foundation generously organized articles on the connection between animal cruelty and interpersonal violence and made them available at the National Link Coalition web site. This is part of an effort to have information available at a central site.

Society & Animal Forum
The Link Between Violence Against Animals & Violence Against Humans. Beyond Violence is a project of Society & Animals Forum (formerly known as PSYETA) working in partnership with the Doris Day Animal Foundation

HARC: the Hoarding of Animals Research Consortium
"Known to animal protection groups or SPCA's for many years as "collectors", the depth of the pathology underlying this behavior is just beginning to be uncovered, and shows striking similarities to other forms of hoarding behavior which are better understood..."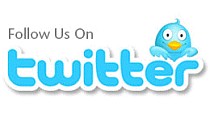 If you have an emergency, dial 911. To report domestic violence,
animal abuse or child abuse use the resources provided above.

For other matters, or for more information about HAVEN, you can contact us at 413-447-7878 ext 140