What HAVEN Does:
The following activities of the network aim to make Berkshire County safer for people and animals:

The development and implementation of general and profession-specific educational programming about the links between animal cruelty and human violence.
The promotion of programs the encourage compassion and tolerance and that prepare children for healthy relationships with animals and people.
Providing support for the creation and implementation of cross-reporting systems within human services agencies and animal welfare organizations.
The establishment of broader professional networks for concerned professionals to communicate on issues relevant to animal cruelty and human violence from across a range of professional capacities.
The research of relevant policy issues that address the link between animal cruelty/neglect and human violence.
Why Is This Important:
When animal abuse can be detected early, it not only saves innocent pets from senseless abuse or death, but also alerts authorities to criminal or abusive behavior, leads to help for children who are developing a pattern of violence, and saves society and the justice system the heavy costs involved in dealing with serious offenders.





HAVEN presents the SafePet Program, providing safety and respite for animals of area families who are seeking shelter from domestic violence.




Group saves pets of abused women
Tuesday, November 08, 2005
Letter To the Editor - Berkshire Eagle

It was with great interest that I read the Oct. 29 commentary on Noah's Ark, a program in the Boston area that arranges shelter for the pets of women who are fleeing abusive situations. In his piece Brian McGrory wonders why no one had thought of such a program before. Actually Mr. McGrory, many people had thought of it before. As a matter of fact, Berkshire Humane Society and the Elizabeth Freeman Center established a similar program several years ago, right here in Berkshire County. Berkshire County also boasts HAVEN, the Human/ Animal Violence Education Network, a coalition of professionals from the fields of human services, animal protection, law enforcement, veterinary medicine and education. HAVEN is dedicated to raising awareness about the connection between animal cruelty and violence and supports the SafePet program.

The SafePet program, which exists largely due to the dedication of former Elizabeth Freeman Center employee, Francine Kelleher, was developed to meet the needs of the pet owner who is escaping from an abusive mate.

People who seek shelter or other services with the Elizabeth Freeman Center, are routinely asked about pet ownership. If the client requires shelter for a pet, Berkshire Humane Society is contacted. Berkshire Humane Society has established a network of trained foster placements and is able to safely shelter the pet in an undisclosed location, usually far from the original home. It is by supporting and helping to facilitate programs such as this that HAVEN is working to make Berkshire County a safer, healthier, and more humane place for people and animals.

If you need shelter for yourself and or your pets please call the Elizabeth Freeman Center hotline at (866) 401-2425. For more info about HAVEN, call (413) 447-7878, Ext. 140, or visit www.havennetwork.org

Lorna Grande

SafePet Program Info:
If you are interested in helping with this innovative program, please visit the Berkshire Humane Society.

SafePet Program Brochure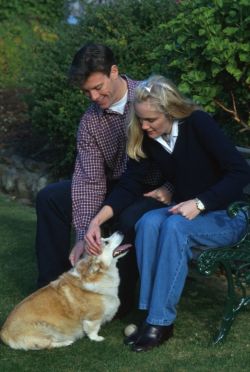 - THANK YOU -

Thanks to The Shirley Shattuck Charitable Trust for funding the new HAVEN informational video.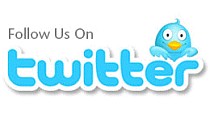 FOSTER HOMES NEEDED

HAVEN supported SafePet foster program is desperate for temporary foster homes for pets of families seeking shelter from domestic violence. These are family pets not allowed in the safe shelters where the families are living, working to rebuild their lives.

Children in domestic violence situations are often even more attached to the unconditionally loving family pet. SafePet provides the care for the pet until the family is reunited in a safer environment.

For more information, please see SafePet Program links on the left.