Research connects domestic violence, animal abuse



"New Indianapolis-based research is the first in the world to quantify the correlations and implications of intimate partner violence and animal abuse..." - View article


---



MVMA Conference - May 9, 2018



HAVEN Coordinator Dr Lorna Grande will be a speaker at the Mass Veterinary Medical Association's conference of mandatory reporting of animal abuse.
- Conference Info


---
Together For Children Conference - April 26, 2018

HAVEN has been invited to be a presenter at this conference - Conference Details


---
"Meow" or "Woof" - However you say it, it's thank you!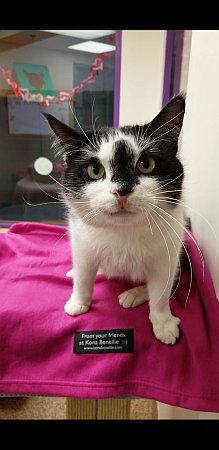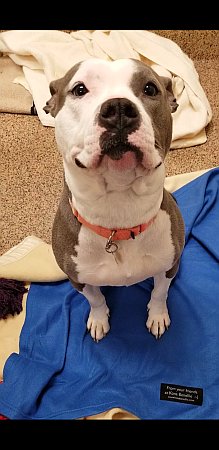 "Each product you buy, we give a shelter dog a blanket"

This is the philosophy of Jessica Mashkevich, Chief Comfort Officer of Kona Benellie inventor of the Throwbee.

When Jessica heard that HAVEN worked with the Elizabeth Freeman Center/Berkshire Humane Society's SafePet program she generously donated scores of brand new blankets for animals in shelters and foster care.

HAVEN was thrilled to donate blankets to the Berkshire Humane Society and the Eleanor Sonsini shelter in Pittsfield, MA. Also enjoying the comfy blankets are the residents at the TJ O'Connor Municipal Animal Shelter in Springfield, MA. TJO is the largest shelter in MA.

Thanks to TJO for sharing these photos and THANKS to Kona Benellie for donating these blankets to HAVEN to share. - More about Kona Benellie


---



HAVEN founder Lorna Grande on "Leaders without Limits"


with host Sal Gorozzo - 33 minutes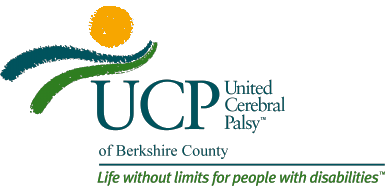 HAVEN wants to thank our partners at UCP for inviting us to be interviewed on their radio show. Susan Bushika, UCP Director of Adult Family Care has been a HAVEN partner for many years and we want to thank her and UCP Executive Director Sal Garozzo for this opportunity. HAVEN part of the interview starts at minute eight of this podcast. THANKS UCP!! To learn more about UCP visit their website http://ucpberkshire.org


---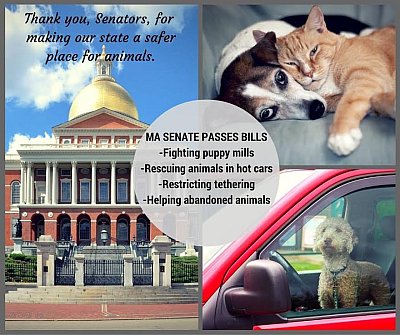 Graphic from MSPCA


---



Beyond The Basic Canine/human Connection: The "Link" Between Animal Abuse & Interpersonal Violence



JUNE 23, 2016 9:00 AM - 12:00 PM
Essex County District Attorney's Office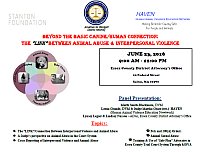 ---



Abuse victims often fear for pets



October 17, 2015
Thanks to reporter Paula Owen of the Worcester Telegram and Gazette for this wonderful article featuring HAVEN.

- Read Article


---



Animal Abuse, Child Violence and Domestic Violence: The Connection



Monday, April 20, 2015 at Norwalk Community College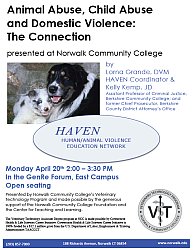 ---



Good news for animals and law enforcement in MA



April 11, 2014
SJC: Police do not need search warrants to rescue animals endangered by humans

- Read Article


---
ONE BILLION RISING for JUSTICE. Feb 14, 2014
---



Massachusetts Dog is First In State to Be Included in Domestic Violence Restraining Order



First animal to be included in restraining order under the new MA law. We are sorry the family needed to use this but happy it was in place to protect them all. We hope they will be reunited with their dog soon.

- Read Article


---



Bill to include animals in restraining orders passes in Massachusetts



GREAT NEWS! The bill to include animals in restraining orders was passed by the MA legislature and signed by Governor Patrick in Aug, 2012.

This bill focuses on much needed updates to the animal control laws as well as the ability to include animals in protective orders.

Congratulations to everyone who helped to pass this important legislation.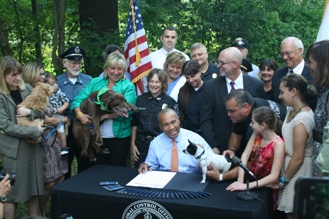 Massachusetts Governor Deval Patrick Signs S. 2192!


- Info on the bill from MSPCA
- Lots of great photos from the event at Dog Breath Photography.