MVMA Conference - May 9, 2018



HAVEN Coordinator Dr Lorna Grande will be a speaker at the Mass Veterinary Medical Association's conference of mandatory reporting of animal abuse.
- Conference Info


---
Together For Children Conference - April 26, 2018

HAVEN has been invited to be a presenter at this conference - Conference Details


---
"Meow" or "Woof" - However you say it, it's thank you!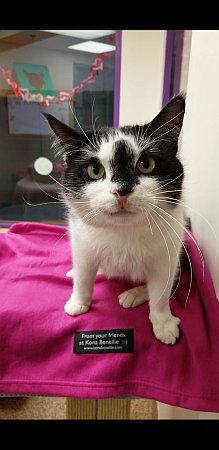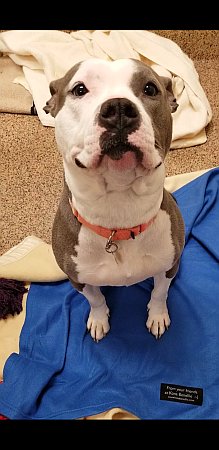 "Each product you buy, we give a shelter dog a blanket"

This is the philosophy of Jessica Mashkevich, Chief Comfort Officer of Kona Benellie inventor of the Throwbee.

When Jessica heard that HAVEN worked with the Elizabeth Freeman Center/Berkshire Humane Society's SafePet program she generously donated scores of brand new blankets for animals in shelters and foster care.

HAVEN was thrilled to donate blankets to the Berkshire Humane Society and the Eleanor Sonsini shelter in Pittsfield, MA. Also enjoying the comfy blankets are the residents at the TJ O'Connor Municipal Animal Shelter in Springfield, MA. TJO is the largest shelter in MA.

Thanks to TJO for sharing these photos and THANKS to Kona Benellie for donating these blankets to HAVEN to share. - More about Kona Benellie


---



HAVEN founder Lorna Grande on "Leaders without Limits"


with host Sal Gorozzo - 33 minutes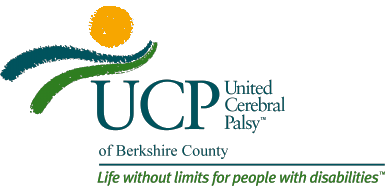 HAVEN wants to thank our partners at UCP for inviting us to be interviewed on their radio show. Susan Bushika, UCP Director of Adult Family Care has been a HAVEN partner for many years and we want to thank her and UCP Executive Director Sal Garozzo for this opportunity. HAVEN part of the interview starts at minute eight of this podcast. THANKS UCP!! To learn more about UCP visit their website http://ucpberkshire.org


---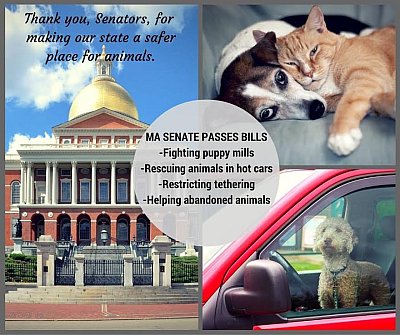 Graphic from MSPCA


---



Beyond The Basic Canine/human Connection: The "Link" Between Animal Abuse & Interpersonal Violence



JUNE 23, 2016 9:00 AM - 12:00 PM
Essex County District Attorney's Office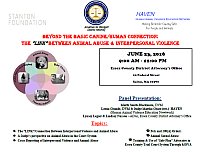 ---



Abuse victims often fear for pets



October 17, 2015
Thanks to reporter Paula Owen of the Worcester Telegram and Gazette for this wonderful article featuring HAVEN.

- Read Article


---



Animal Abuse, Child Violence and Domestic Violence: The Connection



Monday, April 20, 2015 at Norwalk Community College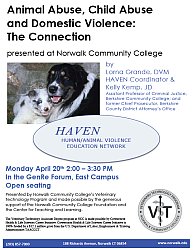 ---



Good news for animals and law enforcement in MA



April 11, 2014
SJC: Police do not need search warrants to rescue animals endangered by humans

- Read Article


---
ONE BILLION RISING for JUSTICE. Feb 14, 2014
---



Massachusetts Dog is First In State to Be Included in Domestic Violence Restraining Order



First animal to be included in restraining order under the new MA law. We are sorry the family needed to use this but happy it was in place to protect them all. We hope they will be reunited with their dog soon.

- Read Article


---



Bill to include animals in restraining orders passes in Massachusetts



GREAT NEWS! The bill to include animals in restraining orders was passed by the MA legislature and signed by Governor Patrick in Aug, 2012.

This bill focuses on much needed updates to the animal control laws as well as the ability to include animals in protective orders.

Congratulations to everyone who helped to pass this important legislation.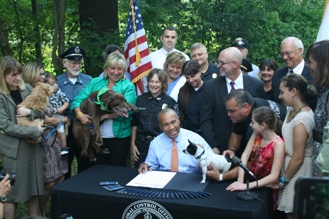 Massachusetts Governor Deval Patrick Signs S. 2192!


- Info on the bill from MSPCA
- Lots of great photos from the event at Dog Breath Photography.

NEWS - HAVEN and Friends
Listed first on the WHAT HAVEN DOES page is our commitment to education
The development and implementation of general and profession-specific educational programming about the links between animal cruelty and human violence.
These educational programs have been the core of HAVEN programming. If you would like to discuss having a FREE presentation from HAVEN at your organization, please contact us. Request a Training. HAVEN has many partners from the fields of DV, social work, law enforcement, veterinary medicine, etc so we can tailor a presentation to your needs. We provide relevant resources your staff can actually use locally!

Comments from SAFEPLAN Advocates about HAVEN 2014 training
- Read About Event
"Interesting information, loved video included and energy of presenters"

"Great presentation! Very impactful and a lot of helpful resources"

"Interesting, they both presented well and shared lots of new information. I enjoyed this presentation"

"Loved how the presenters related their info to all that we do at SAFEPLAN and that they gave us lots of resources"
Comments from Worcester DCF staff who attended the HAVEN training
"This training was really interesting! The intersections between violence or cruelty towards animals and how this intersects domestic violence was eye opening. The need to document this needs to be explored fully as I don't think this happens as much as it should or as accurately as needed in these cases. I think often our focus is on the children and not understanding what other things have taken place in the home such as violence towards the animals in the home."

"I loved the training overall and I love that there's always room for new ideas! ...For example, the piece about interviewing children on their pets and violence directly related by their caretaker or other family member is so key! This is a great way to obtain information we are looking for."

"...I started reading the book and man what an eye awakening. Thank you for teaching in that we pay closer attention to cues of animal violence and cruelty and how it interlaces with human trauma. Well wishes to all humans and animals alike."
October 30, 2013 Read More

HAVEN speaks to SafePlan Advocates
HAVEN is proud to have been invited to present about the connection between animal cruelty and domestic violence at a statewide training of MA Office of Victim Assistance (MOVA) SafePlan Advocates...
May 8, 2013 Read Full Story

SAD NEWS
HAVEN founder Lorna Grande was introduced to the police aspect of the connection between animal cruelty and interpersonal violence by two men. Paul Johnston and Tom Flanagan. Both over 30 year veterans of the Boston Police Dept. Paul passed away this weekend and we are deeply saddened. His soft spoken, kind interactions with people will always be remembered.

Thanks you, Paul for all you did for animals, human and non human, you will be missed. Our thoughts are with his family and friends.

November 27, 2012 Read article

Berkshire County Asst District Attorney Kellp Kemp Received Award
We are proud to announce that HAVEN partner Berkshire County Asst District Attorney Kellp Kemp is this years recipient of the Mass Veterinary Medical Association's Merit Award. Kelly is being honored for her tough prosecution of animal cruelty cases in Berkshire County and her efforts through HAVEN to educate other prosecutors in MA. Kelly is the Chief Prosecutor in the DAs office and an adjunct faculty member in the Criminal Justice Dept at Berkshire Community College. She is featured in this month's Animal Life Publication, pick up a copy!

Congratulations to Kelly, everyone at HAVEN is very proud!! See you at the Awards dinner!
March 2012 Read Press Release - PDF

Amazing Grace - In her new career, this retired judge advances animal and child welfare
"...After this eureka moment, Grace sought out Grande as a mentor during the month-long externship required for the degree in animals and public policy..."
May 24, 2011 Read Full Story

Haven welcomes student extern from Tufts Center for Animals in Public Policy Master's program
"...Receiving the offer of free labor from a hard working, motivated student is always good news, however this news was different because the student is a retired juvenile court judge!! The Honorable Chief Justice (ret) Martha Grace has been working with HAVEN for the month of January..."
January 2011 Read Full Story

DA's training links domestic violence, animal abuse
"...Dr. Lorna Grande, coordinator of the Berkshire Country-based Human/Animal Violence Education Network, said her coalition had found in 88 percent of the child abuse cases they handled, pets in the home were also subject to abuse or neglect..."
June 18, 2010 Read Story - Boston.com